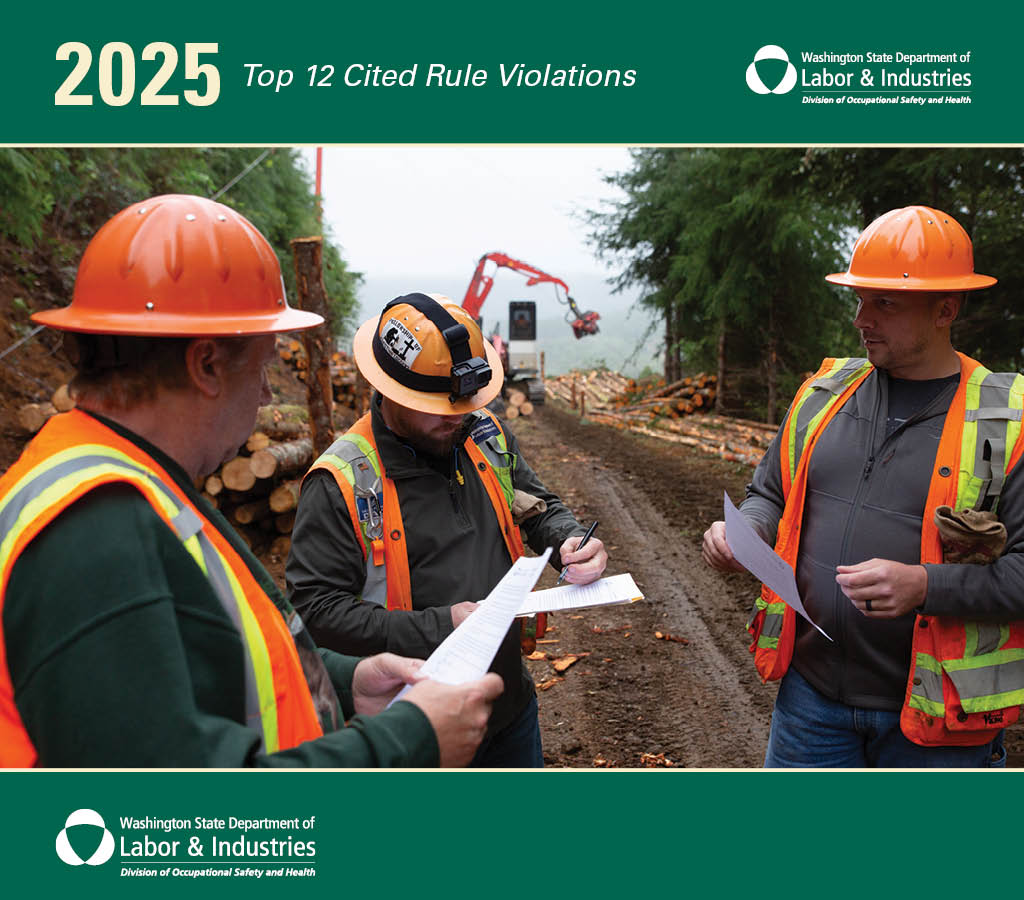 Be Heat Smart
Employers in Washington state are required to take steps to protect employees working outdoors from heat illness May 1 through the end of September. Physically demanding work, heavy clothing and dehydration can put even the healthiest workers at high risk for serious heat illness including heat exhaustion and heat stroke. Heat exhaustion can make workers more susceptible to falls, equipment-related injuries, and other on-the-job safety hazards. Prevention is the best approach to protecting workers.
Resources To Help You:
How Can I Get A Calendar?
The 2023 calendar "Partnering for Workplace Safety and Health" is still available! The calendar focuses on the many ways L&I's Division of Occupational Safety & Health's (DOSH) Education and Outreach Program can help you keep your workers safe and working.
Get a copy from your local L&I office, DOSH Compliance inspector or DOSH Consultant.

If you're attending an in-person conference or event and we're there exhibiting, stop by our booth and pick one up.
How Are You Partnering to Keep your Workplace Safe and Healthy?
Email us at EyeOnSafety@Lni.wa.gov or follow us on Facebook and Twitter and share how you're partnering to keep your workplace safe and engage your workers about hazard awareness and injury/illness prevention.