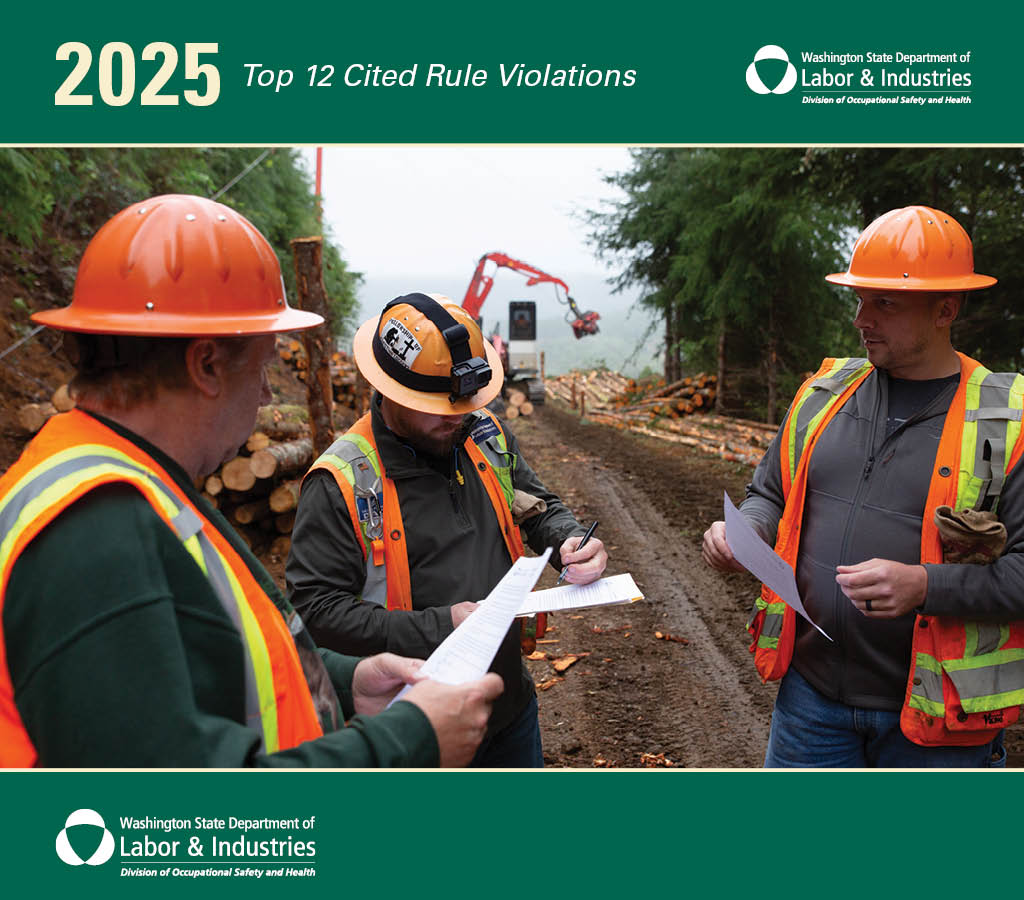 ---
Agriculture Safety Day
If you're in the agricultural business, don't miss Agriculture Safety Day happening this year in Yakima and Wenatchee. It is a full day of training on issues that employers and workers in the agriculture industry have identified as the most important to them. Several workshops are offered in both English and Spanish, and WSDA pesticide credits are available for some classes. Don't miss out on this great training opportunity for yourself and/or your workers and supervisors.
Resources To Help You:
How Can I Get A Calendar?
The 2023 calendar "Partnering for Workplace Safety and Health" is still available! The calendar focuses on the many ways L&I's Division of Occupational Safety & Health's (DOSH) Education and Outreach Program can help you keep your workers safe and working.
How Are You Partnering to Keep your Workplace Safe and Healthy?
Email us at EyeOnSafety@Lni.wa.gov or follow us on Facebook and Twitter and share how you're partnering to keep your workplace safe and engage your workers about hazard awareness and injury/illness prevention.