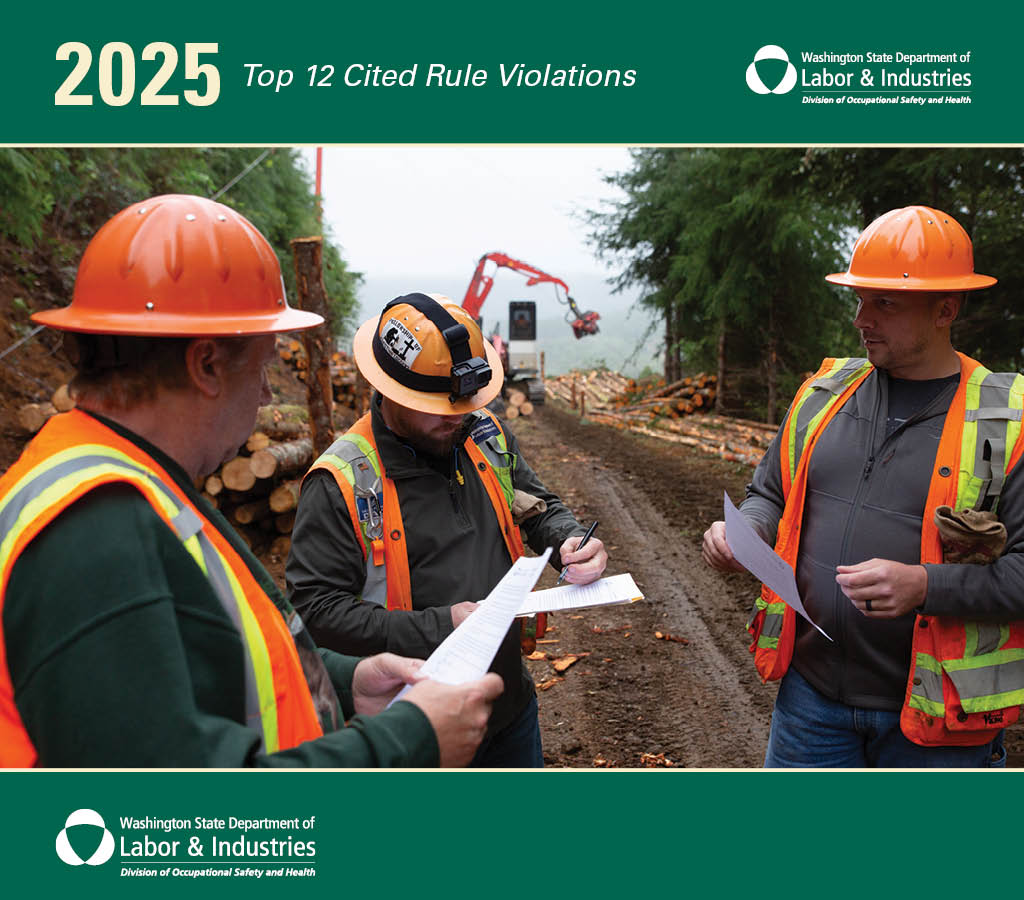 ---
Can You Spot The Hazards?
This month's calendar photo focuses on scaffolding hazards at construction sites. While scaffolds are common on construction sites, few workers are properly trained or supervised to erect, use, or dismantle them safely. This can result in injury or death. Falls are the leading cause of serious and permanent injuries to construction workers in Washington State.
You can use the photo this month with your staff and work crews as part of a Stand-Down activity to Prevent Falls in Construction. Search social media using the #SafetyStandDown hashtag to find stand-down activity ideas..
This photo has been staged to show a number of safety hazards and dangerous work habits. See how many you can find! The answer key can be found in the back pages of the calendar.
Resources To Help You:
How Can I Get A Calendar?
The 2022 Spot the Hazards calendar is now available!
Get a copy from your local DOSH Compliance inspector or DOSH Consultant.
If you're attending an in-person conference or event and we're there exhibiting, stop by our booth and pick one up.
Call your local office for help in getting a calendar.
How Are You Utilizing These Photos In Your Workplace?
Email us at EyeOnSafety@Lni.wa.gov or follow us on Facebook and Twitter and share how you're using the photos in your workplace to engage your workers and bring about hazard awareness and injury/illness prevention. Use the hashtag #SpotTheHazards and tag @WorkSafeBC @LniWA on Twitter.
Now would be a perfect time to schedule a free confidential DOSH Consultation to assist you with your annual review/update of your company's written safety and health programs, and perform a walk-through with you to find and fix hazards in your workplace. For more information, or to request their assistance visit www.Lni.wa.gov/DOSHConsultation.