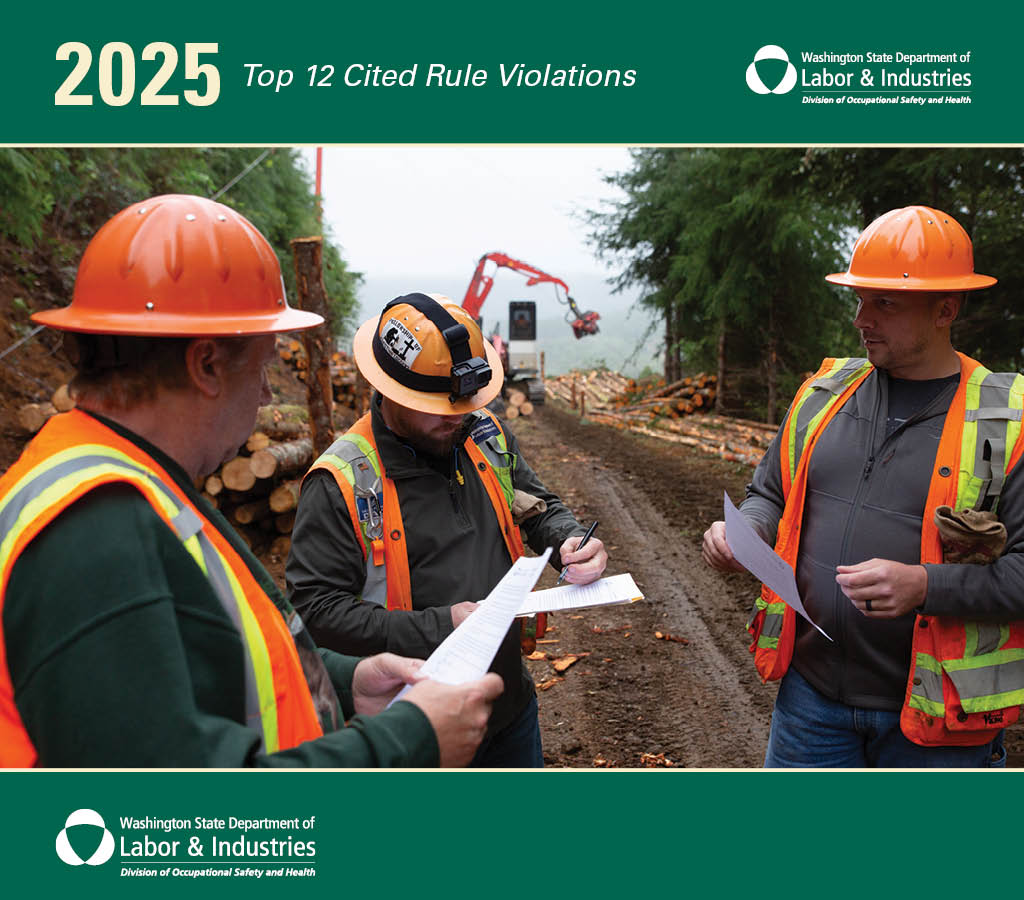 Conference and Tradeshow Outreach
Each year, L&I's DOSH team reaches tens of thousands of employers, supervisors, managers, and workers by exhibiting at various industry and association conferences and business-to-business tradeshows throughout Washington state. This allows DOSH staff to meet our customers face-to-face, answer their questions, build working relationships, and provide them with hazard awareness and training resources. By meeting with employers, business owners and workers in person, we can develop a trusting partnership with them to make workplaces safer. If you see our table at an event, stop by to say hello and learn about what L&I can do to help you create and sustain a safe and healthy workplace.
Resources To Help You:
How Can I Get A Calendar?
The 2024 calendar is now available! The calendar focuses on the many ways L&I's Division of Occupational Safety & Health's (DOSH) Education and Outreach Program can help you keep your workers safe and working.
Get a copy from your local L&I office, DOSH Compliance inspector or DOSH Consultant.

If you're attending an in-person conference or event and we're there exhibiting, stop by our booth and pick one up.
How Are You Partnering to Keep your Workplace Safe and Healthy?
Email us at EyeOnSafety@Lni.wa.gov or follow us on Facebook and Twitter and share how you're partnering to keep your workplace safe and engage your workers about hazard awareness and injury/illness prevention.