Falls (From Heights)
Falls are the number one serious hazard for workers in most industries that can result in injuries or even death. This page provides safety and health resource information for employers, supervisors, and workers to keep everyone safe and working.
Overview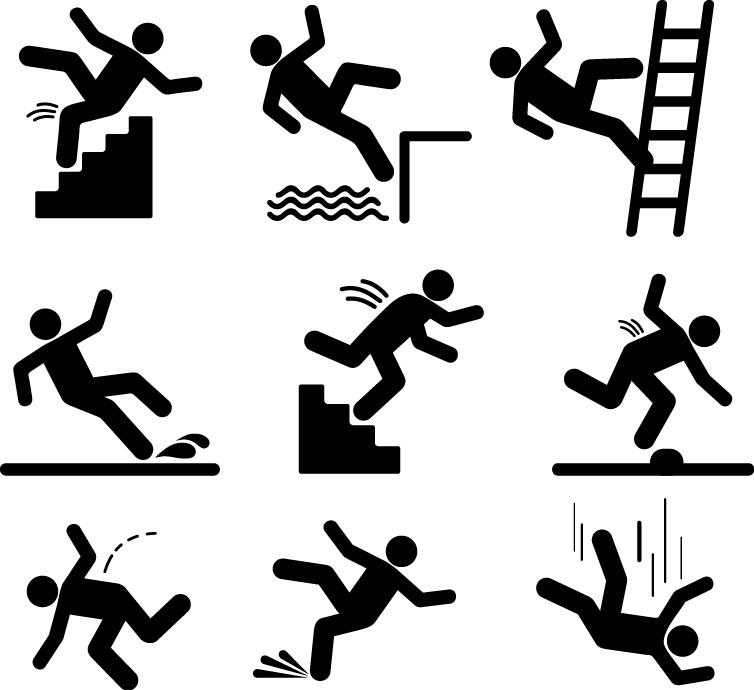 Fall hazards are a serious problem amongst the growing workforce and accounted for 17 fatalities from 2017-2022 in our state.
Fall hazards can exist in most Industries like:
Construction
Manufacturing
Agriculture, and
Telecommunications.
Regardless of the fall distance in Washington State, ALL employers must protect employees from exposure to serious injuries or death while working at heights, including above or adjacent to dangerous equipment or machinery.
Requirements & Policies
Getting started
One of the first steps in preventing falls on job sites is to:
Develop and implement a written Accident Prevention Program (APP)
Require use of fall protection systems (fall arrest/restraint, guardrails, etc.)
Provide necessary personal protective equipment (PPE)
Check all equipment (Fall protection systems, PPE, power tools, ladders, cords)
Hold a safety meeting at the beginning of the work day.
Rules
Unified Safety Standards for Fall Protection Chapter 296-880, WAC sets forth requirements for employers to provide and enforce the use of fall protection for employees performing activities covered under this chapter.
Requirements in this rule cover:
Fall protection systems
Training
Fall protection work plan (FPWP)
Falls from any height
And other requirements
L&I is conducting rulemaking to update the requirements for fall protection contained in Chapter 296-880, WAC.
See all the rulemaking activity for Unified Fall Protection on our L&I Rulemaking page
L&I's safety and health consultants can help you understand if this rule applies to you and how to implement it.
Enforcement Policies
Training & Resources
Use these resources to train your employees on the Unified Fall Protection rule and other standards that apply.
Videos
Online Safety Training
For Individuals
Publications, Handouts, Checklists
Sample Programs
Fall Protection Work plan (FPWP) (F417-272-000) (under revision)
---
For topic-specific information, see also:
---
L&I's Safety and Health Campaigns for Most Industries
---
More help from L&I