National Farm Safety & Health Week
Fall harvest time can be one of the busiest and most dangerous seasons of the year for the agriculture industry. For this reason, the third week of September has been recognized as National Farm Safety and Health Week. This annual promotion initiated by the National Safety Council has been proclaimed as such by each sitting U.S. President since Franklin D. Roosevelt in 1944. National Farm Safety and Health Week is led by the National Education Center for Agricultural Safety (NECAS), the agricultural partner of the National Safety Council.
Washington farmers, Energize Your Safety Program and Focus New Commitment with National Farm Safety and Health Week, September 17-23, 2023!
L&I is a proud partner of National Farm Safety and Health Week to encourage every workplace to improve upon their agricultural safety and health program. This year's theme of "No one can take your place" focuses on daily topics to help recognize your health and safety successes and set the stage for new ones.
At any time you can get help at no cost by requesting a consultation.
Overview
We invite every farmer to identify and manage workplace hazards before they cause injury or illness. During National Farm Safety and Health Week, businesses nationwide host events and activities to help initiate or energize safety and health programs.
Daily Topics of Focus
National Farm Safety & Health Week - AgriSafe Network
Requirements & Policies
Agriculture Safety Page - Gain valuable information while conducting work within the Agricultural Industry. This page contains requirements and policies, training and resources and other website resources.
Rules
Training & Resources
Meeting Workplace Safety & Health Requirements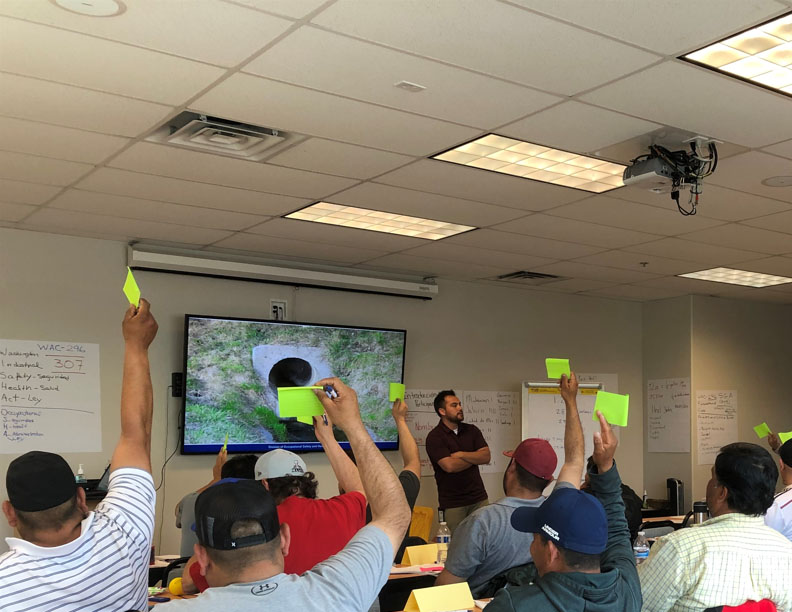 You can use these materials to meet specific requirements in L&I Safety & Health rules. You can use other materials as well.
Videos
Training
Publications, Handouts, Checklists
L&I Publications / Forms
Sample Programs
Need to Create or Work on Your Safety Program? Not sure what documents or other resources you may need? Look no further! LNI's workplace safety program is based on the hazards you have identified in your workplace and the safety methods you've chosen to manage those hazards. Create a Safety Program!
Contact Us
National Farm Safety & Health Week