Trenching & Excavation
Trenching and excavation work presents serious hazards to all workers involved. Cave-ins pose the greatest risk and are more likely than some other excavation-related incidents to result in worker fatalities. One cubic yard of soil can weigh as much as a car.
Other hazards like:
Drowning (water from rain or busted water pipe(s);
Electrical shock (unseen buried electrical lines); and
Carbon monoxide poisoning (exhaust fumes),
can also present serious risks to workers.
This page provides safety and health resource information for employers, supervisors, and workers to keep everyone safe and working.
Also visit National Utility Contractors Association (NUCA) Trench Safety Stand Down (nuca.com)
Overview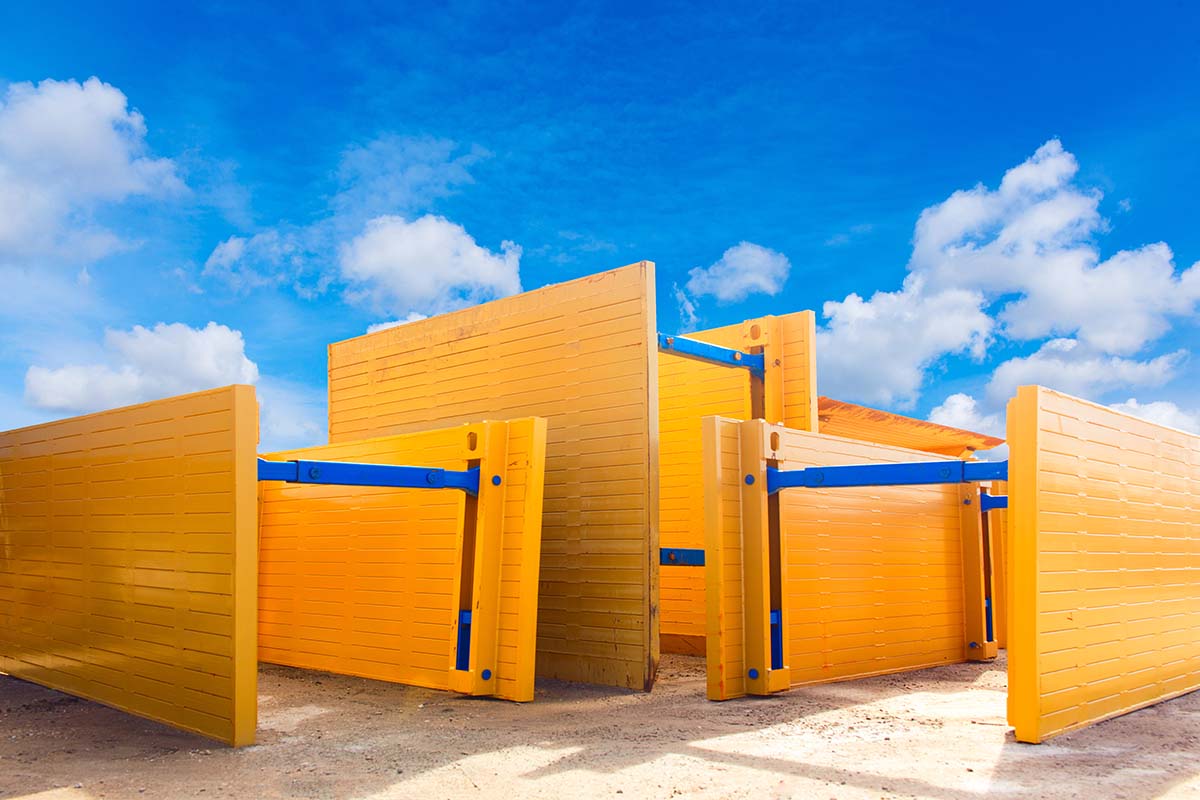 Since eliminating all hazards on a trenching/excavation site isn't feasible, changing what's used and how work is done on a site can prevent injuries and fatalities.
Using a protective system (shields) is the most important method for reducing the risks of cave-ins. Make sure shields are designed by a registered professional engineer and are in good condition prior to use.
Other preventive methods such as:
Having a competent person to classify soil and rock deposits as type A, B, or C;
Sloping and benching the sides of the excavation;
Can ensure workers can go home safe to their families.
Learn what you and your workers can do to avoid these types of hazards.
Requirements & Policies
Excavation, Trenching, and Shoring, WAC 296-155 Part N applies to all open excavations made in the earth's surface. Excavations are defined to include trenches formed by earth removal.
Requirements in the rule include:
Removing or supporting surface hazards and obstacles that are located;
Identifying and controlling underground installations such as communication lines, sewers, etc.;
Specifications for entry and exit;
Protecting workers from vehicular traffic, cave-ins, loose rock or soil, hazardous water accumulation, falls into trenches, and falling loads;
Warning systems for mobile equipment;
Hazardous atmospheres: testing, control and rescue operations;
Stability of adjacent structures;
Inspections by competent persons;
Protective equipment and shield specifications;
L&I is conducting rulemaking to update the requirements for trenching & excavating contained in Chapter 296-155, WAC.
See all the rulemaking activity for Trenching Rescue & Excavation on our L&I Rulemaking page
Trenching & Excavation Operations WAC 296-155 Part N. This rule refers to fall protection and how it pertains to excavating and trenching
L&I's safety and health consultants can help you understand if this rule applies to you and how to implement it.
Enforcement Policies
Training & Resources
You may use these resources and trainings to comply with the Trenching and Excavation Standard.
Videos
See the L&I Safety & Health Video Library page for more information on how to borrow DVDs and view videos online.
Videos to watch online
Videos to borrow from L&I
Publications, Handouts, Checklists
Sample Programs
---
For topic-specific information, see also:
More help from L&I: